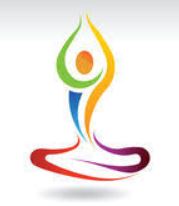 Why Holistic Healing?

      Healing implies a state of well-being, physical health,
            balance, thriving and creativity…a feeling of
                                being our best self.



     Holistic healing

includes various methods that enhance relaxation, rest,
peaceful mind & emotions, and maximize the body's potential for healing. 
It is a therapeutic approach that can work independently, as well as augment
traditional medicine to foster wellness.  It considers all the needs of a person.
Some methods require a helper, while others can be self-administered.


     One may choose holistic healing as their initial approach, or as an alternative
approach when traditional medicine cannot address the disease or imbalance
with pharmaceuticals or other medical methods.  It may also be a complementary
approach, working well with traditional medicine.   It offers additional options that
encourage us to take more responsibility for affecting our condition.  


     From an energy consciousness perspective, imbalance and illness starts at
the level of consciousness, even if we are unaware of what is held in that
consciousness.  This means that our awareness of and how we manage our
thoughts and emotions can impact our health.
 
     The approaches offered at The Hearth address consciousness, thoughts,
emotions and physical conditions.  They address the whole person and integrate
mind-emotion-heart-body-spirit.  


| | | | |
| --- | --- | --- | --- |
| Breathing Techniques | Guided Imagery | Prayer | Nature/Forest Therapy |
| Water | Art Therapy | Meditation | Music Therapy |
| Massage Therapy | Reflexology | Healing Thoughts | Aromatherapy |
| Relaxing Touch | Mindful Listening | Acupuncture | Bach Flower remedies |
| Energy Work | Lymphatic Drainage | Vibrational Healing | Body Movement Therapy |
| Bodywork | Mandalas | Affirmations | Environmental Beauty |
| Craniosacral Therapy | Hydrotherapy | Pet Therapy | Positive Suggestions |
| Creative Arts | Yoga | Shamanic Journeys | Past Life Regression Hypnosis |
| Biofeedback | Actiive Listening | DreamWork | Nutrition/Supplements/Herbs |