Ready to get UNSTUCK? with Anita Lane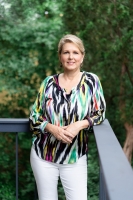 November 2, 2019 -  11:00 am

Ready to realize the life you want?
Anita Lane, Certified Transformational Life Coach and ThetaHealer®,  will lead you through her 6-step process for Getting Unstuck.  Take a quantum leap by rewriting your unconscious, which impacts your everyday life.



This workshop is ideal for all ages!  Teenagers are welcome to attend.

Those who are ready to get unstuck, and on a better track with increased momentum in any area of their life, will benefit!

There is no prior knowledge or preparation needed.  Just come with an open mind and open heart!

You will be provided with handouts and all you need for the workshop. However, you are welcome to bring your journal and favorite writing pen(s)!
 What will we be doing?     

We will use powerful coaching techniques and work though clarity producing worksheets to help each participant uncover and get clear on where and how you block your own best life and resist positive changes.  Then we will be doing clearings to peel back layers of this self-defeating programming in the unconscious part of your mind to create more ease and joy in your life.
During the group clearings, each participant will be guided through creative visualization meditations and ThetaHealing® clearings that can profoundly upgrade someone's belief system to what their mature, healthy adult self wants, not what their scared child self fears.
Through the creative visualization processes, I will help you create powerful and positive images in your mind of you having what you most want.  The mind does NOT know the difference between something you are imagining and something you are actually seeing, so you are able to create new possibilities, new optimism and sometimes a healing by simply showing your mind a "movie" of how you WANT it to be. 
The ThetaHealing® processes are equally powerful by taking your mind into an unconscious state where you are able to change old, limiting beliefs into new, powerful beliefs.  These are the same processes that I use with my clients in my one-on-one sessions.  
Take it with you…
The course is designed for each participant to leave with increased clarity, and some new, more positive mental "updates" that can generate transformation in your life.

 
Come Join Us!
Event Properties
| | |
| --- | --- |
| Event Date | 11-02-2019 11:00 am |
| Event End Date | 11-02-2019 2:00 pm |
| Capacity | 20 |
| Registered | 2 |
| Available place | 18 |
| Cut off date | 10-21-2019 9:00 am |
| Individual Price | $100.00 |
| Speaker | Anita Lane |
| Number Hours | 3 |
| Location | THE HEARTh Holistic Healing Retreat |